Assembly instruction
Indoor | Cotton Ball Lichtslinger

The Cotton Ball String Light is a Fair Trade product and is handmade. (Do you want to know how? Click here). You also have to assemble them yourself at home. This is very easy! How nice is it that you can choose the order of the colors yourself?
There is a small hole in the cotton ball to insert the light. All you have to do is place the lights of our new Twister light cord ® in the balls. Then turn and it's done!
NEW! We now also have the option that you can have the string of lights assembled by us! We then mount the colors from light to dark. Do you have a specific order for your Mix & Match string lights? Let us know in the 'comments' field.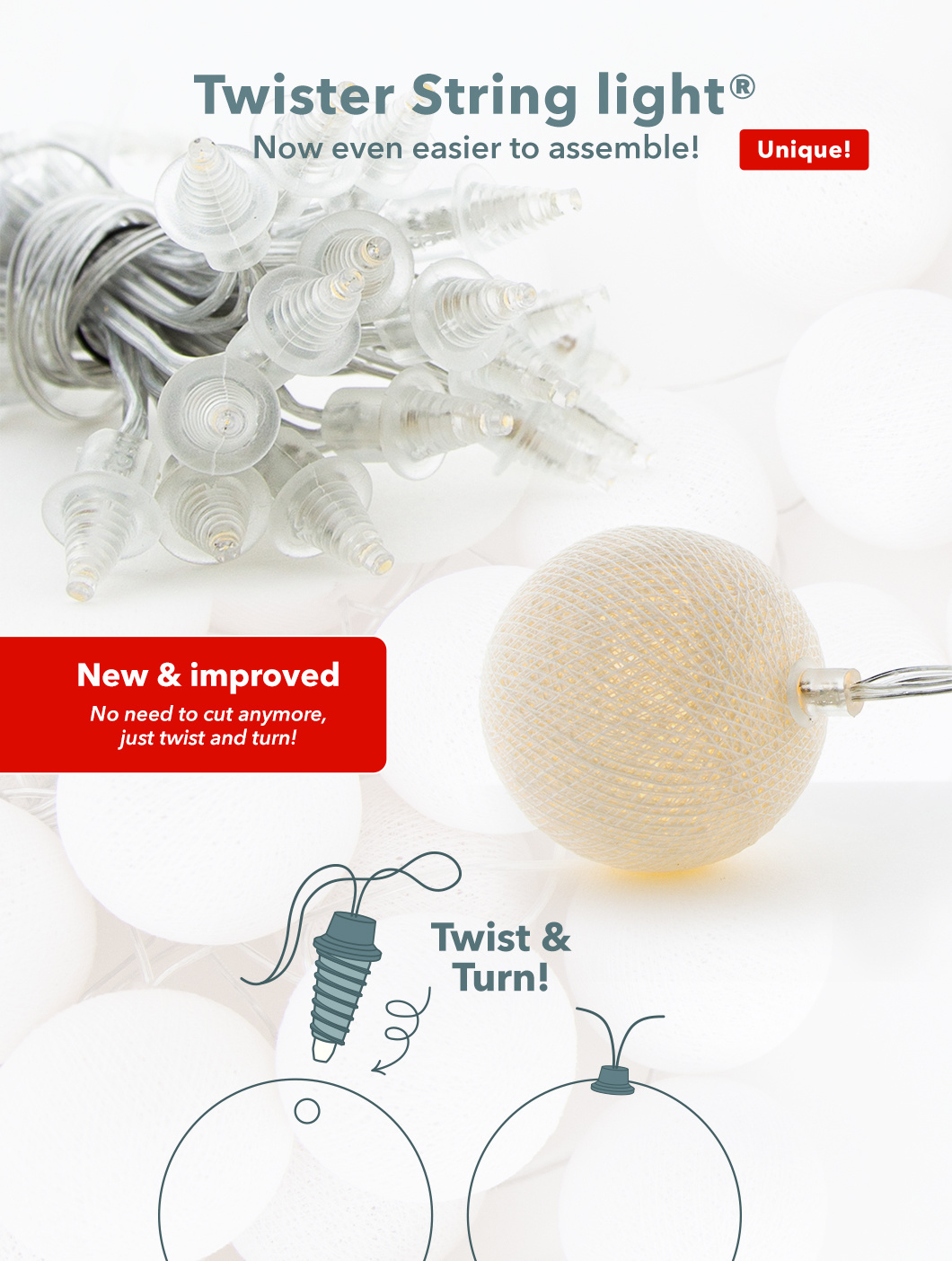 Indoor | Cotton Ball Lamp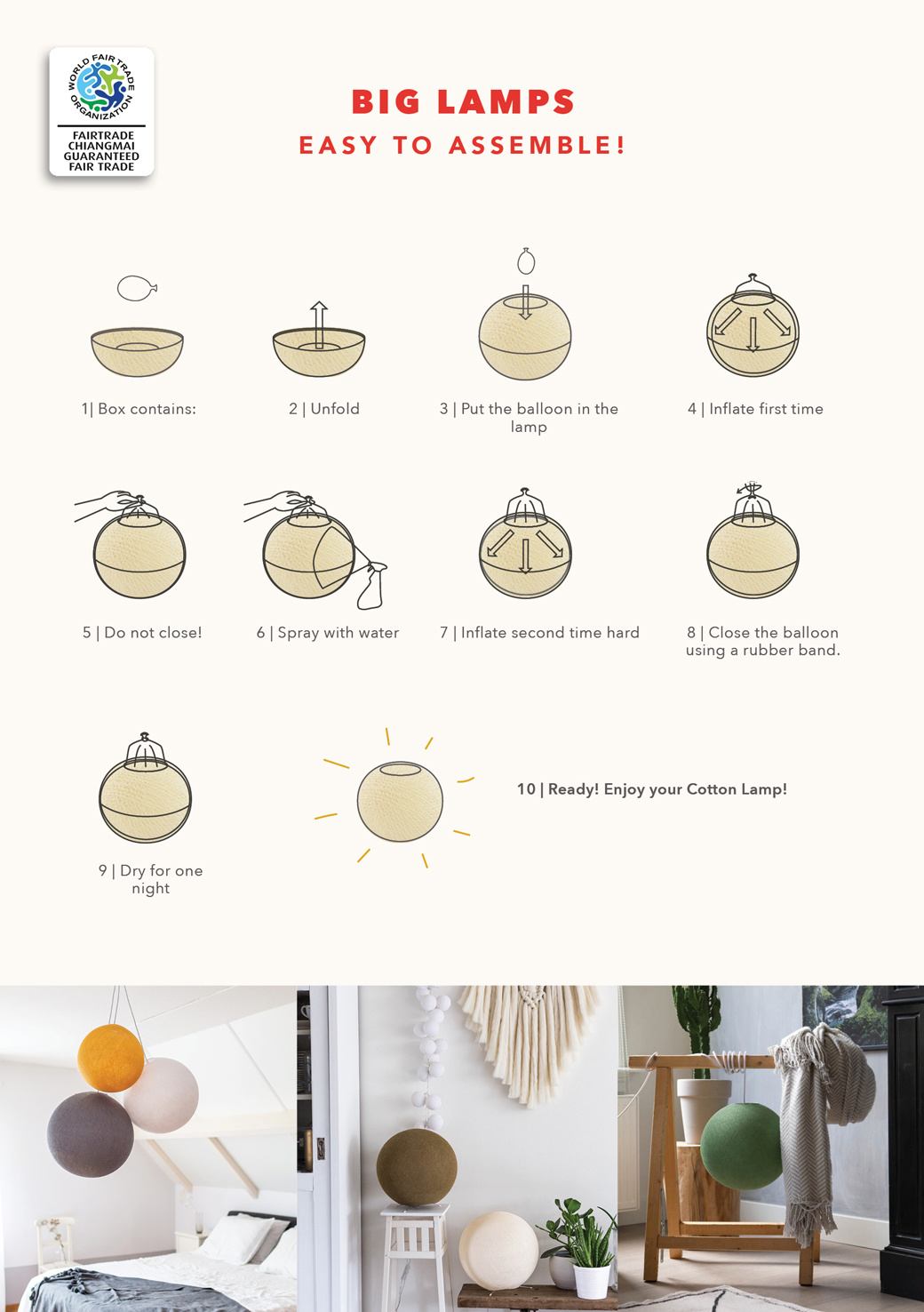 Indoor | Hanging Support